Group 4a
Group 4A Walk
1st street left when you see a child
2nd street right
1st street right when you see a bike rack

Repeat for one hour
our starting point:

A bike rack:

Fredericks Alle Bridge

Children:

---
Group 4A' .walk
---
Group 4b's .walk
At our walk we had to make different decisions that couldn't be decided through the .walk program. For instance we several times ran into streets where we couldn't walk straight ahead and got confused because we ourselves had to choose between left or right.
Also we didn't really now how to define a bike racket. As you see in one of the pictures below we some kind of single bike holder, but we decided that this wasn't a rack because it couldn't hold several bikes (or maybe we made the decision because we wanted to shape our route in a more interesting way)
The pictures below also shows places where people was using the streets to communicate political positions through banners. The first one says: "RULL is destroying our near democracy". It's using handwritten letters and child-like drawings of faces to signal a kind of local spirit through which we as observers feel sympathy.
The second banner is more official with its machine written letters. It says: "ARCHITECTUREPOLICY.AARSHUS.DK" directing us to a webpage.
The last picture is just beautiful :)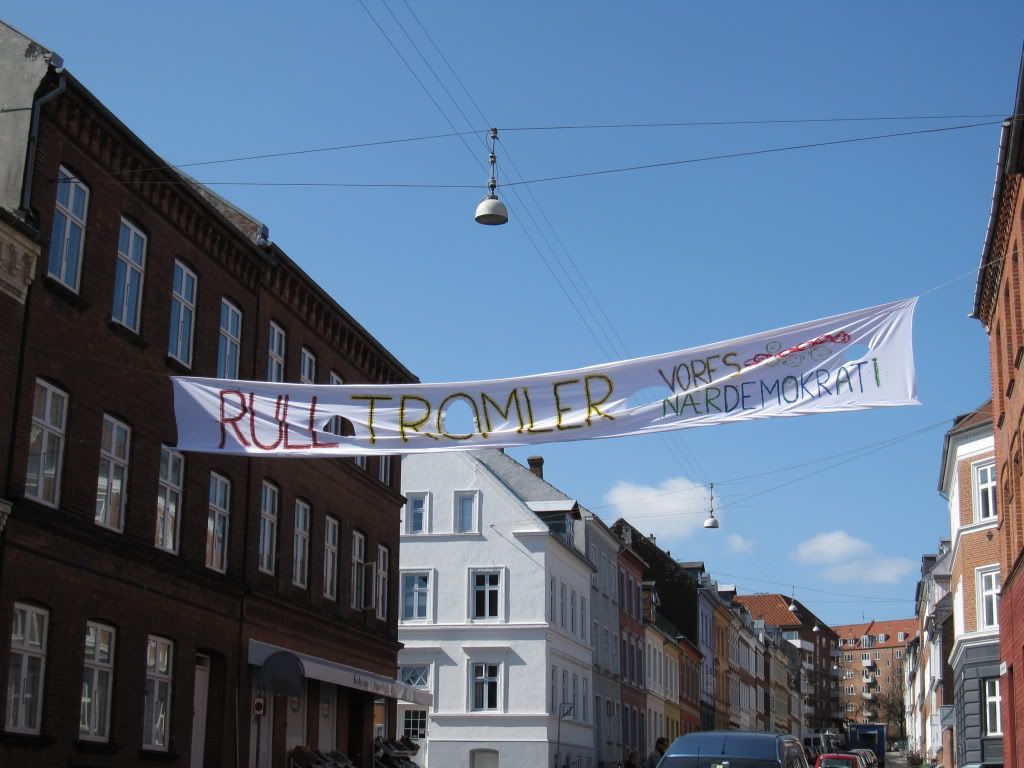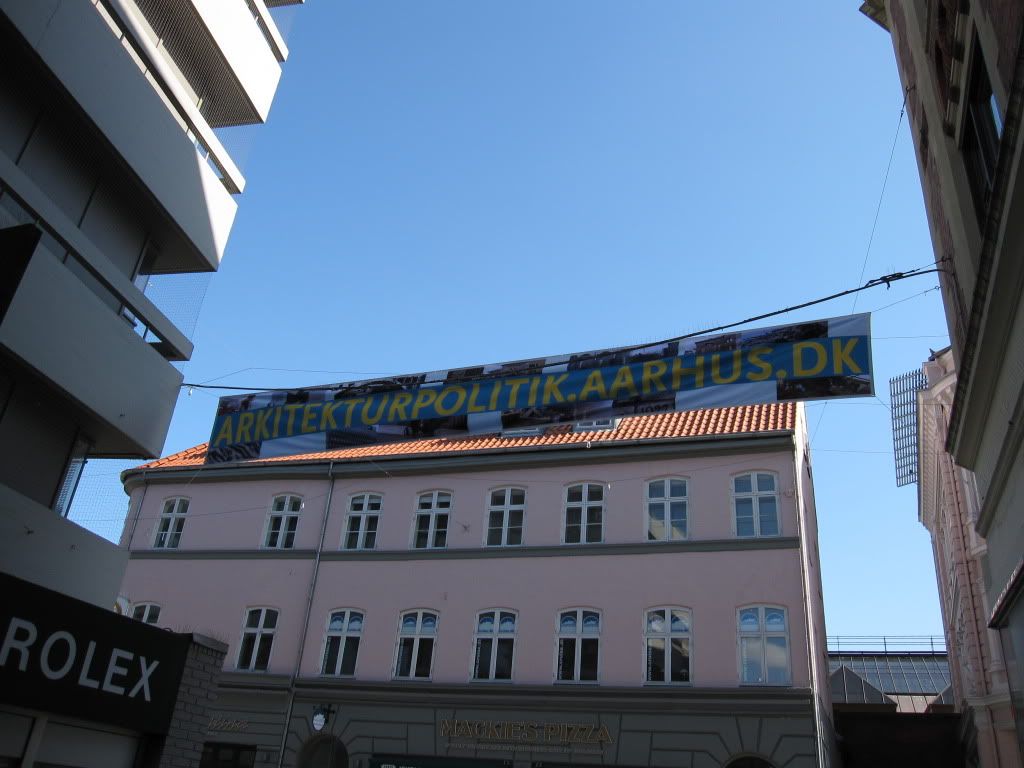 page revision: 16, last edited: 12 May 2010 21:33